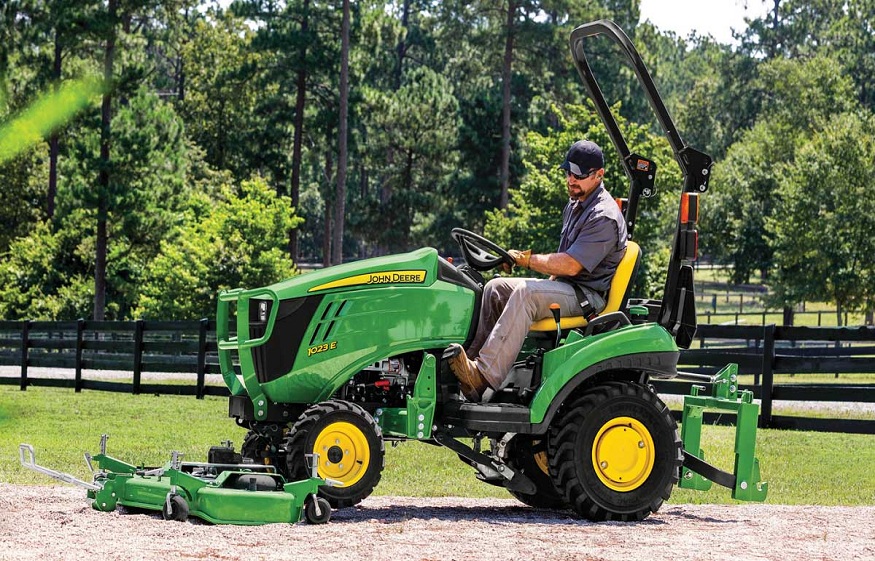 Buying a pre-owned compact utility tractor for land management and projects saves big dollars compared to new equipment. But purchasers must enter the process with eyes wide open to avoid regrets and mistaken assumptions. By learning from others' missteps and proactively identifying issues, you confidently select a used tractor that exceeds expectations instead of disappointing. Failing to research tractor locally used tractor sales leads to drastically overpaying. Used tractor prices fluctuate based on age, hours, attachments, and condition. What seems like a bargain could still be thousands above fair market price. Taking time to compare ensures paying accurately.
Inspect machine thoroughly
Skipping careful inspection and test driving misses hidden issues the seller may not disclose. Look for engine leaks, blowby, transmission jumping, hydraulic leaks, steering play, slippage, tire wear, and unusual noises indicating lurking problems. Refuse purchase until testing operation fully. The lack of maintenance documentation makes it impossible to confirm if recommended servicing occurred. Ask to see all records, and walk away if none is available. Gaps in records likely indicate neglect. Detailed documentation proves conscientious care is essential.
Evaluate attachments compatibility
Sometimes attachments on used tractors are incompatible brands or require specific hitches only present on certain models. Verifying attachments fit your make and model avoids disappointment later. Also, inspect attachments thoroughly while onsite. Purchasing oversized utility tractors for modest rural living leads to underutilization and unnecessary expenses. Be honest about your property's acreage, tasks, and capabilities when selecting used compact tractors appropriate for your actual needs now. High-powered tractors overwhelm beginners, leading to damage and frustration when learning basics. Start with an older, basic used model to gain experience before upgrading to a newer utility tractor with more complexity to master.
Watch for hidden rust and rot
It takes probing beneath paint and panels to uncover hidden rust and rot weakening the chassis, loader arms, axles, and other critical components. Don't get fooled by shiny paint covering underlying decay. Inspect every inch possible to avoid future issues. Questionable off-brand parts quickly fail and damage other components. Ask sellers if any critical parts like hydraulic pumps, engines, and alternators, were replaced with unbranded generic versions that undermine reliability. Unlike reputable dealers who stake their business on high-quality used equipment, some pop-up sellers peddle lemon tractors and disappear after the sale. Vet business practices, check complaints, and validate any warranty support before purchasing.
Road test for transmission slippage
Test driving reveals slippage from transmission wear not noticeable idling. Operate through all gears and speeds, especially hauling uphill loads. Transmission issues become expensive repairs so detection before purchase is key. Taking time for inspections, testing, researching pricing, and validating maintenance keep used tractor buying from being an expensive letdown. Being an informed buyer instead of making impulse purchases protects your investment in used equipment.