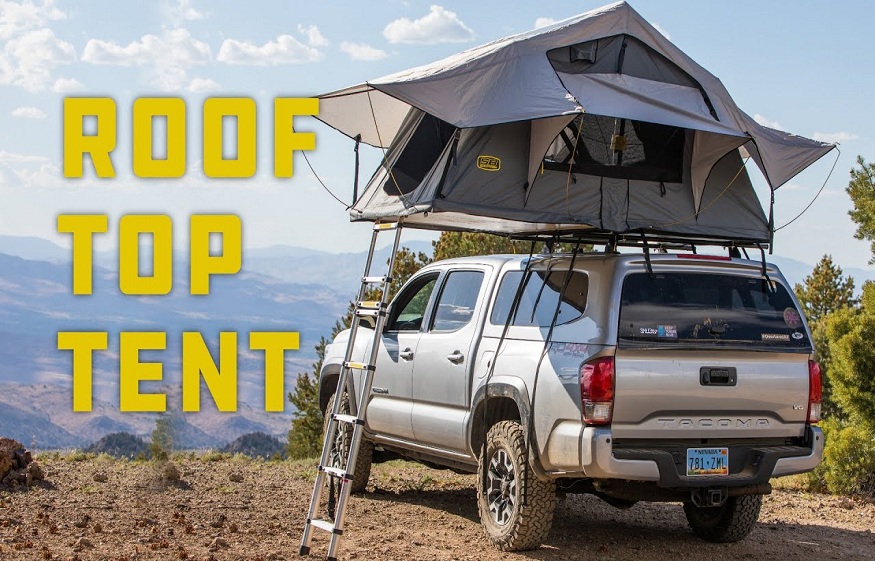 For outdoor enthusiasts and camping aficionados, finding the perfect shelter that combines comfort, convenience, and durability is crucial. Enter the Smittybilt Overlander Roof Top Tent – a game-changer in the world of camping gear. This innovative rooftop tent is designed to elevate your camping experience, providing a cozy and secure abode while allowing you to immerse yourself in nature like never before. Let's delve into the remarkable features that make the Smittybilt Overlander Roof Top Tent a must-have for avid adventurers.
Superior Construction and Durability
When it comes to exploring the great outdoors, durability is paramount. The Smittybilt Overlander Roof Top Tent is built to withstand the harshest conditions Mother Nature can throw at it. Constructed with high-quality materials, including a rugged 600D ripstop polyester fabric, this tent is ready to tackle any camping adventure. The heavy-duty aluminum frame and sturdy telescoping ladder ensure stability and longevity, making it ideal for frequent use and various terrains.
Effortless Setup and Convenient Design
Gone are the days of struggling with complicated tent setups. The Smittybilt Overlander Roof Top Tent boasts a user-friendly design that allows for effortless assembly. Its fold-out design and simple mechanism make setting up camp a breeze. Additionally, the tent's spacious interior can comfortably accommodate up to three people, providing ample room for a good night's sleep. The inclusion of a high-density foam mattress ensures maximum comfort, so you can wake up rejuvenated and ready for your next adventure.
All-Weather Protection
Regardless of the weather conditions, the Smittybilt Overlander Roof Top Tent has you covered. Its waterproof construction, coupled with a rainfly, guarantees that you stay dry and cozy during rainy nights. The tent's windows and doors feature mesh screens, allowing for excellent ventilation and protection against bugs and other unwanted guests. Whether you're camping under the scorching sun or amidst a torrential downpour, this tent will keep you comfortable and protected.
Elevated Versatility
The beauty of the Smittybilt Overlander Roof Top Tent lies in its versatility. Not only does it provide a comfortable sleeping space, but it also offers additional storage options. The tent comes equipped with internal pockets to help you keep your essentials organized and within reach. Moreover, the built-in sunroof offers a unique stargazing experience, allowing you to connect with the beauty of the night sky while enjoying the comfort of your cozy abode.
Travel-Friendly and Space-Saving
For those who love road trips or frequently move from one camping spot to another, the Smittybilt Overlander Roof Top Tent is an ideal companion. Its compact and aerodynamic design minimizes wind resistance and provides fuel efficiency during travel. When not in use, the tent easily folds down into a streamlined package, ensuring that it won't take up valuable storage space.
Conclusion
Embarking on outdoor adventures and embracing nature's wonders has never been more comfortable and convenient than with the Smittybilt Overlander Roof Top Tent. Its durability, ease of setup, all-weather protection, versatility, and travel-friendly design make it a top choice among camping enthusiasts. So, whether you're planning a weekend getaway or a cross-country expedition, this rooftop tent is ready to take your camping experience to new heights. Invest in the Smittybilt Overlander Roof Top Tent, and get ready to unlock your adventurous spirit like never before.