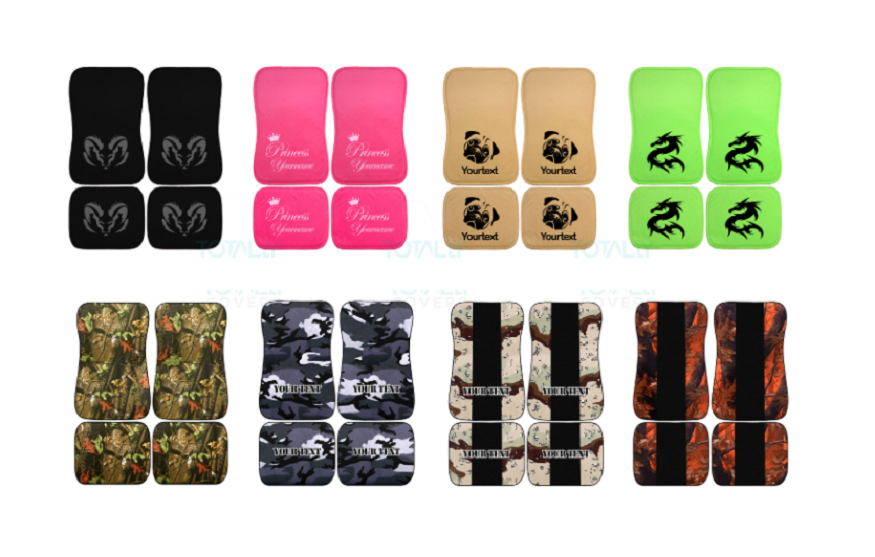 Car seats, in particular, are often neglected because drivers underappreciate their value. They take up the most room but are also essential to a relaxing drive. Maintaining and protecting automobile seats from wear and tear is essential, just like regularly maintaining and protecting an office chair, to ensure maximum comfort on long drives. Because cars are so widely utilized and relied upon, this is a difficult task since the vehicles are constantly being subjected to wear and tear. However, using custom auto seat covers should make this process a breeze.
Protecting the upholstery with car seat covers is just one way to keep the inside of your vehicle looking neat and tidy. They require little maintenance and are highly adaptable, trustworthy, and long-lasting. The experience of a coffee spill, melted chocolate or ice cream, crumbs from a meal, etc., is one that everyone can relate to. Those unsightly stains refuse to budge no matter how much time you spend scrubbing. It's necessary to use strong detergents and pay extra attention to some stains. But the original upholstery in the car might be too delicate to withstand the chemicals. This is why it's smart to choose car seat covers of high quality. The majority of today's designs can be cleaned in a washing machine, simplifying their upkeep.
Many car owners see their vehicles as extensions of their personalities. People put in a lot of work to make their cars unique, from the way they keep the inside clean to the accessories they choose to display. Plus, when individuals think about freshening up the interior of their automobiles, one of the most typical things they do is add air fresheners or cushions.
They're not as crucial as floor mats, but those extras can be helpful. The carpet in your car will last longer and stay in better condition if you use floor mats. Floor mats can cushion your feet and prevent you from slipping, which is already a huge benefit. Vehicle owners have reported slipping on ice, slush, and water on the soles of their shoes when exiting their automobiles. Some of the dust and muck could have been avoided if they had floor mats.
There's no need to seek any further evidence that custom car floor mats are an essential accessory for your vehicle. This article will educate you on the importance of floor mats for your vehicle, as well as the different kind of covers available and how to choose the right one for your needs.
Depending on the surface you've been walking on, the dirt, sand, rocks, and water you step into your vehicle will vary. Even though it may seem like an easy matter to remove all of these by vacuuming your car, stains can emerge from the dirt and grime. And if you frequently consume food and drink while behind the wheel, you should know that this can lead to unsightly stains and foul odours. It's a perfect situation for using floor mats.